As we brace for another surge in COVID-19 cases this winter, many people find themselves asking how they're going to get through another season indoors. The latest CDC forecast is not encouraging, and we will need to work together to keep each other safe. Mandates to protect the public health will likely go into effect in most places, discouraging large gatherings and disrupting holiday plans. Yet none of this will mean we can't go out and enjoy ourselves. In fact, it might be the safest thing we can do. This holiday season will bring a lot of changes, and not all of them have to be bad. Below, we'll look at five reasons you might want to buy a scooter this season to get out of the house and out of a seasonal funk.
1. Mask wearing and social distancing are likely to continue into next year
This winter "the virus is going to have a heyday," says Stanford microbiologist David Relman. "We are looking at some pretty sobering and difficult months ahead." Part of the reason for this is the amount of time people spend indoors during winter months, including large gatherings in enclosed spaces with poor ventilation. "By far," says Rachel Baker, epidemiologist at Princeton University, "the biggest factor that will affect the size of an outbreak will be control measures such as social distancing and mask wearing."

These measures are likely to continue through the holidays and into 2021. Researchers simply don't know how the cold weather will affect the spread of the virus, and some are recommending social distancing of 20 feet this winter. It's a scary situation, but there may be no better time to get out and about on a speedy, reliable personal electric scooter like the ESWING.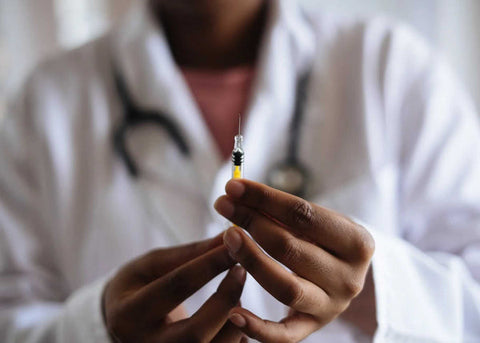 2. A vaccine will take time to distribute, so social distancing won't end right away
You may have heard the news that a COVID-19 vaccine is on the way. Several companies have manufactured vaccines with an efficacy of over 90%. Two of the most promising candidates, made by Moderna and Pfizer, are supposedly over 94% effective at preventing the coronavirus. This is great news, but there are still many challenges ahead and the pandemic still has many months to go before everyone can be vaccinated.

For one thing, Pfizer's vaccine needs to be stored at -159 degrees F. And Moderna announced that mass production of the vaccine will require new investment and new facilities. "Speed has been a challenge," Moderna CEO Albert Baehny told CNBC. Moreover, a vaccine must be approved by the Food and Drug Administration before it can be distributed, and distribution itself might take several months, with the most affected populations served first. This could mean several more months of social distancing, avoiding crowds, and finding new ways to get around.
3. A scooter is a great way to experience your city and get out of the house while socially distanced
Learning to do things differently can be a challenge, but it can also be an opportunity for adventure and discovery. One of the greatest benefits of owning a personal electric scooter is the ability to explore your city in ways you can't do in a car or on public transportation. A scooter takes you out of your routine and this winter especially can get you out of the house and out of enclosed spaces that pose such high risk of infection.

While it might be disappointing if restaurants, stores, galleries, museums and other points of interest close, an electric scooter will get you out of the traffic and off the beaten path in other ways. Find new places to explore when things improve in the spring, chart new routes for your daily commute, and keep your spirits up by introducing more exploration into your life.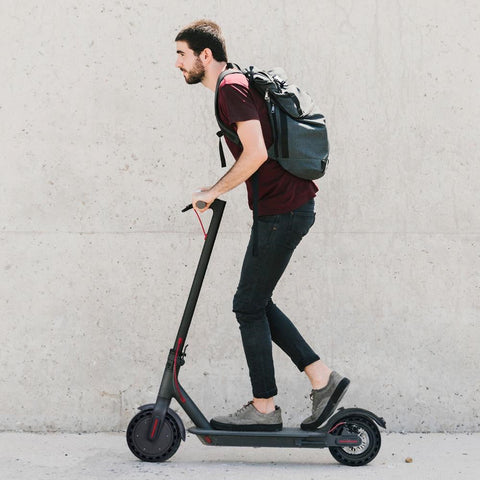 4. Due to post-COVID surge, there may be long shipping times next spring
As news outlets have reported over the past several months, COVID-19 has brought a boom for bike sales and repairs, sending manufacturers and retailers into a furious struggle to meet demand. In May, for example, The New York Times reported that bike sales had doubled in many shops and customers could expect "a very long wait" for a new bike or a repair.

A similar situation is likely to occur this coming spring, as people gear up for warmer weather by purchasing not only new bikes and e-bikes, but increasingly popular micromobility solutions like electric scooters. Manufacturers might have a difficult time meeting the demand, and customers who order later in the winter could be forced to wait some time before they receive their new scooter. Those who order now, however, will have their electric scooter ready for spring, and ready to ride all winter.
5. Many companies are offering all-time low prices for scooters this season
One final reason to buy a scooter this holiday season is that you could save money by ordering now instead of waiting. Many electric scooter companies are offering major discounts and sales for the holidays. If you've been holding off on the purchase of an electric scooter because the price seems just too high, this is your opportunity to get one at a significant discount. But whatever your reason for buying a scooter this year, you cannot go wrong with the most high-tech, lightweight, and high-quality scooter on the market. The ESWING SCOOTER is the "electric scooter you won't want to share with anyone."