As with any mode of personal transportation, it is essential that you look after your e-scooter and follow all the necessary safety tips. Don't worry, they aren't complicated and if you look after your e-scooter, you'll be enjoying eco-friendly rides for many years to come.

Here's our guide to electric scooter safety tips –

Electric scooter brakes

Brakes are a vital safety feature when it comes to e-scooters and you should always make sure they are working properly. It is always best to buy an e-scooter with a brake on each wheel as a single system won't enable you to stop quickly enough. Disc brakes are the safest with drum brakes, a close second. It's important that you take time to work out how your e-scooter brakes work and if there are any changes, seek advice. Both disc and foot brakes are easy to replace, while it is tricky to replace drum brakes.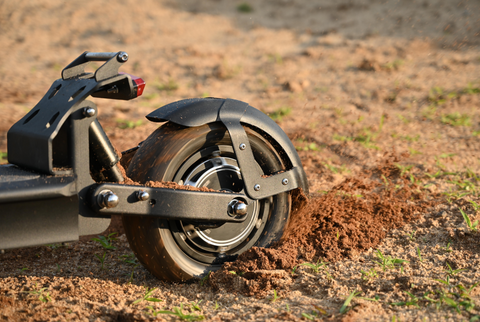 Electric scooter accidents UK

There were 882 e-scooter accidents in the UK between July 2020 and June 2021 according to Department for Transport information. Three of these accidents were fatal. That's significantly higher than the number of pedestrians who were injured in road accidents in the same time period – 37 were seriously hurt and 94 were injured. However, 119, 850 people were injured in road accidents in total, so e-scooter riders were a small percentage. The majority of e-scooter riders who were hurt were male and most of them were aged between 10 and 19. Bearing this in mind, it is vital that you follow the highway code (remember, it is illegal to ride an e-scooter on UK roads or pavements unless you are using an official rental scheme), take due care and always wear an electric scooter helmet.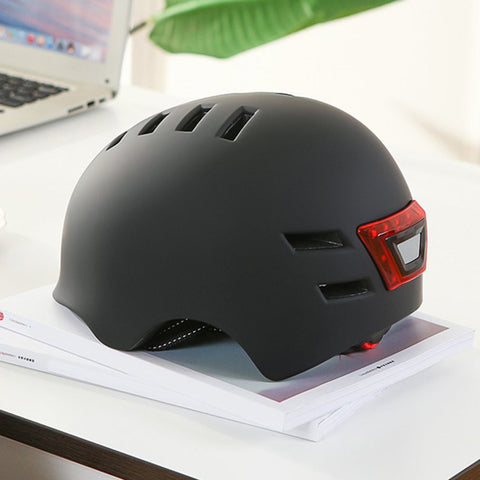 Electric scooter making a noise

If your electric scooter starts making a strange noise, it is likely that there is a mechanical failure. A grinding noise could indicate that the brake is rubbing against the rear wheel. Inspect that chain too as trapped dirt or too much tension can cause it to make a noise.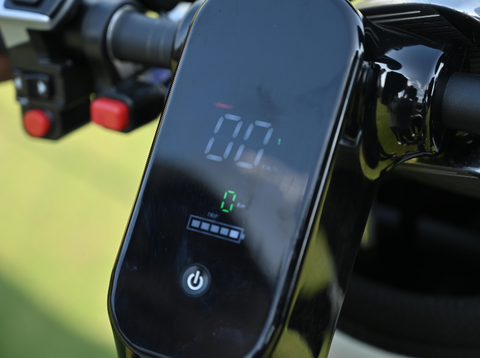 Electric scooter battery

Electric scooter battery problems should always be taken seriously. Make sure your scooter is fully charged before use. This can take a while – the Eswing electric scooter battery for example, takes 12 hours to charge. If you buy an e-scooter from a reputable manufacturer, the battery should be safe. Don't leave your e-scooter on charge for too long and always use a certified charger – there are many who say that the electric scooter charger culture is out of control. If your charger becomes damaged in any way, replace it immediately. Your electric scooter battery should last between two and four years and you can replace it – however you should never try and do this yourself, always consult an expert. If you are storing your scooter for a long time, make sure you top up the battery levels periodically. Finally, never charge a scooter when it is wet